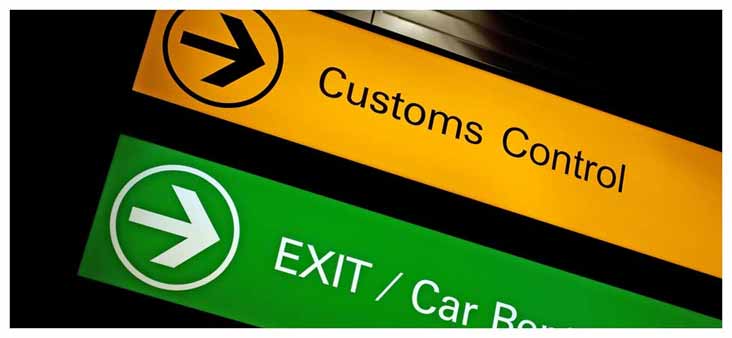 All visitors are required a visa for all visits to the Republic of Liga of any length of stay.
A visa can be obtained by your local Ligirian Embassy or from the Customs Office
Ligirian Customs OfficeCaptn Rooibos street 34305 Liga City
LigaTel: +429-305-7632lco@liga.lflinkup.com
Issued Visa
Transit visa
, for passing through Liga to a destination outside that country. Validity of transit visas are usually limited by short terms such as several hours to 10 days depending on the situation and/or the circumstances of a particular transit itinerary.
        - Airside transit visa, required by Liga for passing through their airports even without going through passport control.
        - Crew member, steward or driver visa, issued to persons employed or trained on aircraft, vessels, trains, trucks, buses and any
other means of international transportation, or ships fishing in international waters.
Short-stay or visitor visa
, for short visits to the Liga. Liga differentiates between different reasons for these visits, such as:
       - Private visa, for private visits by invitation of residents of Liga.
       - Tourist visa, for a limited period of leisure travel, no business activities allowed.
       - Visa for medical reasons, for undertaking diagnostics or a course of treatment in Ligirian hospitals.
       - Business visa, for engaging in commerce in Liga. These visas generally preclude permanent employment, for which a work visa
         would be required.
       - Working holiday visa, for individuals traveling between nations offering a working holiday program, allowing young people to
         undertake temporary work while traveling.
       - Athletic or artistic visa, issued to athletes and performing artists (and their supporting staff) performing at competitions,
         concerts, shows and other events.
       - Cultural exchange visa, usually issued to athletes and performing artists participating in a cultural exchange program.
       - Refugee visa, issued to persons fleeing the dangers of persecution, a war or a natural disaster.
Long-stay visa
, valid for longer but still finite stays:
       - Student visa, which allows its holder to study at an institution of higher learning in the Liga.
       - Temporary worker visa, for approved employment in Liga. These are generally more difficult to obtain but valid for longer periods
         of time than a business visa.
       - Journalist visa, which Liga require of people in that occupation when traveling for their respective news organizations.
       - Residence visa, granted to people obtaining long-term residence in Liga.
       - Asylum visa, issued to people who have suffered or reasonably fear persecution in their own country due to their political
         activities or opinion, or features, or association with a social group; or were exiled from their own country.
Immigrant visa
, granted for those intending to immigrate to the Liga (obtain the status of a permanent resident with a prospect of
         possible naturalization in the future):
       - Spousal visa or partner visa, granted to the spouse, civil partner or de facto partner of a resident or citizen of a given country to
         enable the couple to settle in Liga.
       - Marriage visa, granted for a limited period before intended marriage or civil partnership based on a proven relationship with a
         citizen of Liga. This Visa is valid for four months from the date of its approval.
Pensioner visa
(also known as retiree visa or retirement visa), issued by a Liga, to those who can demonstrate a foreign source of
         income and who do not intend to work in the Liga. Age limits apply.
Official visa
is granted to officials doing job for their governments or otherwise representing their countries in Liga, such as the
         personnel of diplomatic missions.
Diplomatic visa
is normally only available to bearers of diplomatic passports.
       - Courtesy visa issued to representatives of foreign governments or international organizations who do not qualify for diplomatic
         status but do merit expedited, courteous treatment.
To apply for a visa during your stay in Liga you must register your self here
This is mandatory to obtain a visa.